Meet Dr. Sherrie Guillet
Discovering Natural Relief Through Chiropractic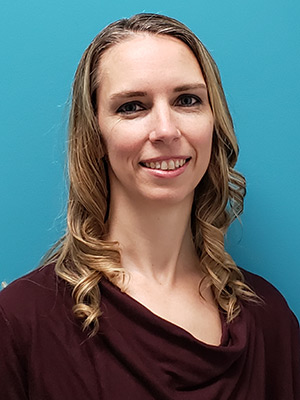 When Dr. Sherrie was on the varsity swim team at the University of Western Ontario, she started experiencing bothersome back pain. The pain got so bad that she couldn't swim anymore the following year. Because of her pain, she sought the help of a chiropractor. Through her positive experience with the chiropractor, she decided to enter the profession herself.
It Just Made Sense
Dr. Sherrie knew she wanted to pursue a career in the health care field, and because physiology is behind chiropractic, she realized that this type of noninvasive, alternative medicine was what she wanted to do with her career. Dr. Sherrie is fascinated by how the nervous system affects every other system in the body and any imbalances. "It made sense to me, so I thought chiropractic was a really good way to help people."
Education and Certification
Before chiropractic college, Dr. Sherrie attended the University Of Western Ontario, where received a Bachelor of Science in the Honours Physiology program.
A graduate of Canadian Memorial Chiropractic College (CMCC) in Toronto, Dr. Sherrie enjoyed her time there learning about the fascinating practice of chiropractic. While there, she was recognized with awards in biomechanics, nutrition and radiology. At CMCC, Dr. Sherrie enhanced her education by completing clinical certification in acupuncture, a two-year course. In 2006, she also became certified in animal chiropractic.
A Passion for Family and the Outdoors
When she's not in the office, Dr. Sherrie enjoys spending as much time as she can with her two children. It's no surprise that, as a chiropractor, she takes an all-natural approach to parenting. Both of her children were born at home through water birth, and their spines were checked and adjusted soon after they were born.
An outdoors enthusiast, Dr. Sherrie loves camping, canoeing, hiking and swimming. Dancing is one of her other favorite pastimes, and is a great way for her to stay fit while having fun.
Martial arts is the most recent interest of Dr. Sherrie.  She enjoys training mainly in traditional Okinawan Karate, but occasionally she does classes in Muay Thai and Jiu Jitsu.
Connected to the Community
Dr. Sherrie lead the Pathways Connect Sudbury group to help families stay healthy for over five years. In 2009, Dr. Sherrie won the Young Female Professional of the Year award given by the Sudbury Young Professionals Association. This Webster Technique certified chiropractor is a member of the following:
I look forward to hearing from you. Contact us today to revitalize your health naturally through safe and gentle chiropractic care!
---
Complete Family Chiropractic & Wellness Centre | (705) 525-1221